Specialists In Infrared Thermographic Inspections and Equipment
Minimize unplanned downtime and increase safety in the work environment!
Our equipment comes from one of the top 10 manufactures in the world in the infrared industry. Guide Infrared has been making significant milestones since 1999. Be sure to find out more on the range of equipment to suit your application.
We also offer custom designed solutions for infrared monitoring in a wide range of applications; predictive maintenance, condition monitoring and quality assurance.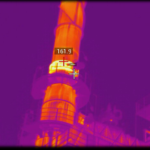 Thermal Imaging Services to meet your requirements
 Contact us today to find out how we can assist you with reducing unpredictable down-time and maintenance costs!